Mathieu Godard Architectures
Horizon-talité
The Mathieu Godard Architectures agency has for territory of predilection the large Parisian suburbs, with the asserted will to develop the intrinsic qualities of these complex urban landscapes, sometimes underestimated.
• Identity
• Print
• Web
• Content production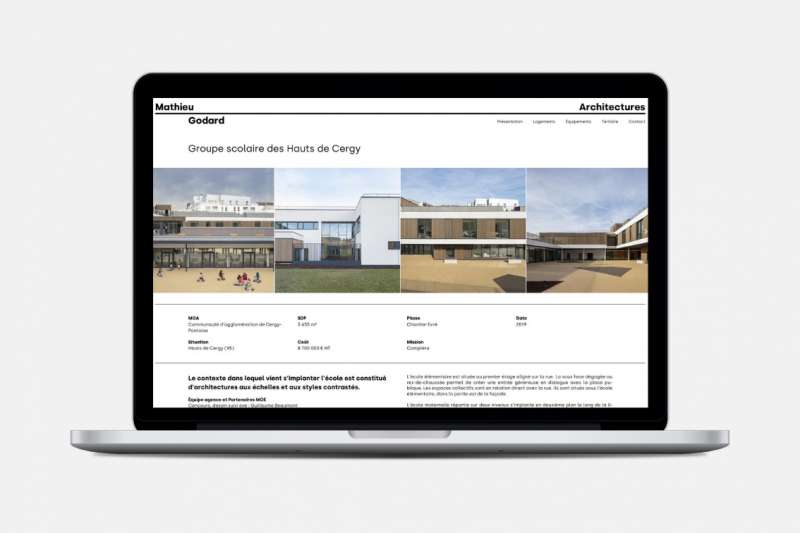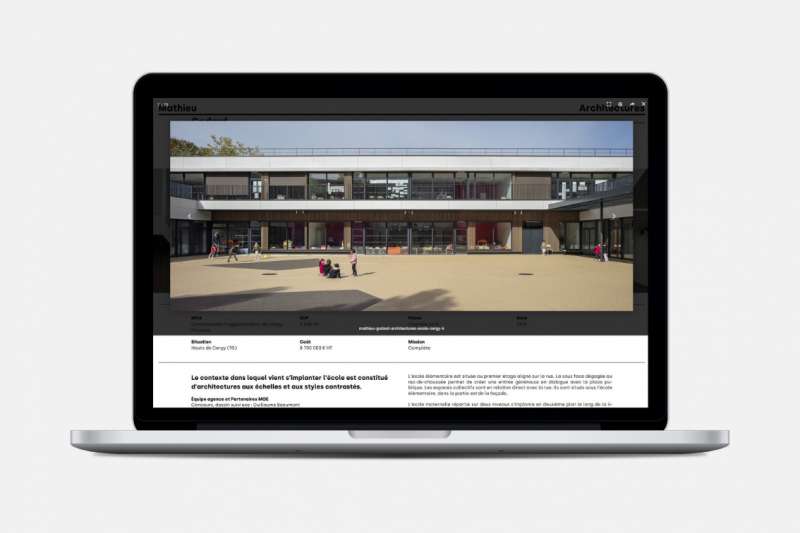 "The horizon line invites itself into my buildings, the interior spaces stretch outwards guiding the user in his
strolling".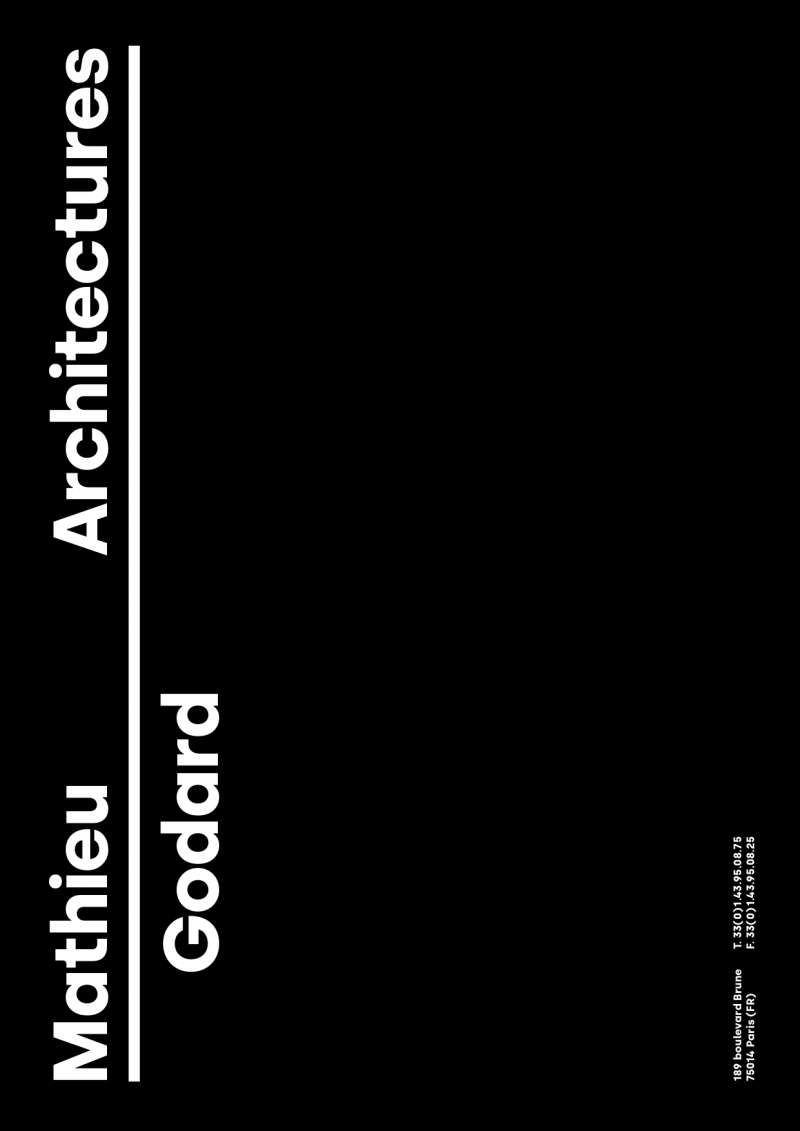 We assisted the agency in identifying strengths and weaknesses, objectives and targets in order to decide on the actions to be taken, resulting in the birth of its new visual identity, a portfolio and its website.