Archipente
Collège certifié passif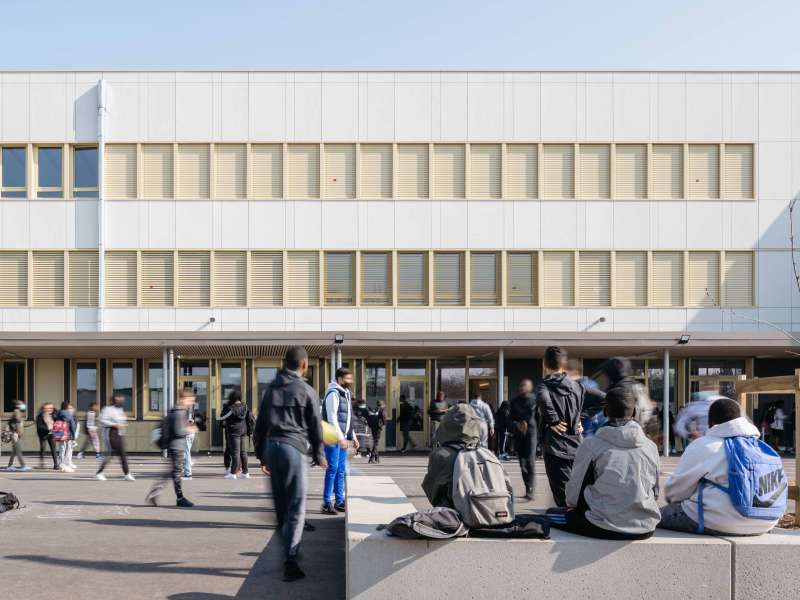 Collège Samuel Paty à Valenton
The Archipente agency designed the college and its gymnasium in the same way it has always approached its projects since 1978: as a fervent advocate of bioclimatic building design.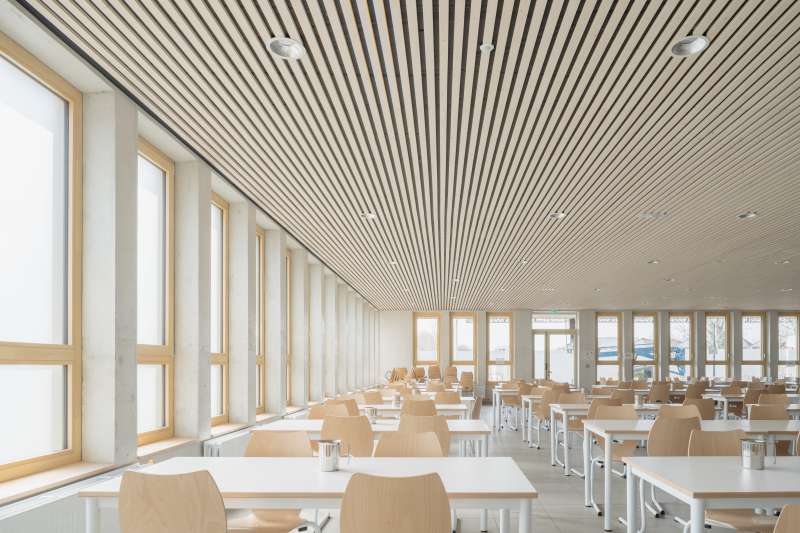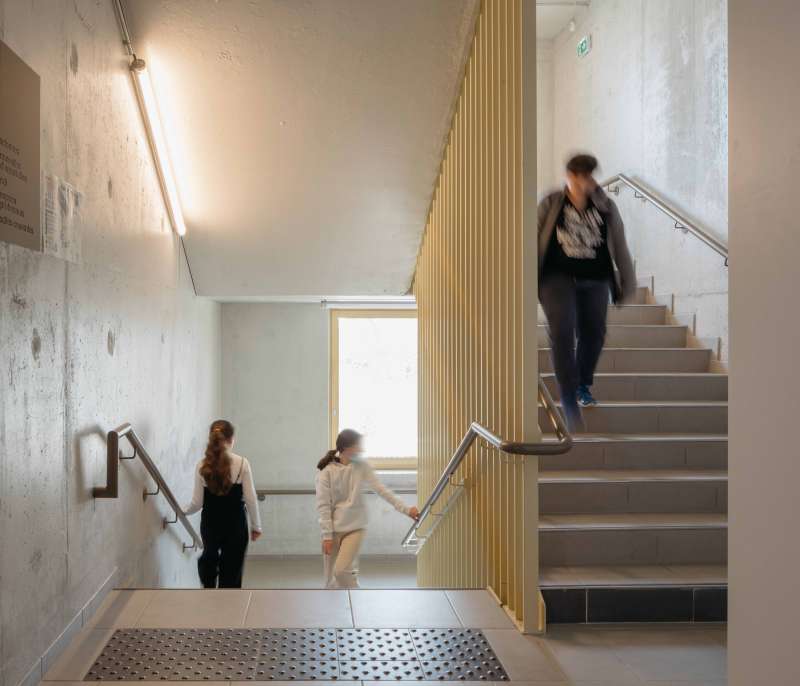 The 8,500 m2 school building (750 students) consists of a concrete base and two floors of wooden posts and beams. It is certified HQE "Sustainable Building".
The composition of the project aims to strike a balance between the relationship with the context, the quality of use and the environmental imperative.
Client: Val de Marne Department
Contractor: Maître Cube