Loci Anima
L'âme des lieux
After an analysis phase of the agency's positioning, we accompanied Loci Anima in the implementation of a communication and press relations strategy.
• Audit
• Editorial strategy
• Content production
• PR
In order to communicate around the subject supported by the agency
and to re-engage PR on the occasion of a news rich in new projects marking a know-how, Loci Anima called upon Comme on vous parle to imagine and conceive supports and a communication axis addressed to the press.
We wrote press releases anchored in the expectations of the targeted journalists, based on the Loci Anima Manifesto, the pillar of an intuitive and sensitive approach, based on the observation of nature.
Press releases and press kits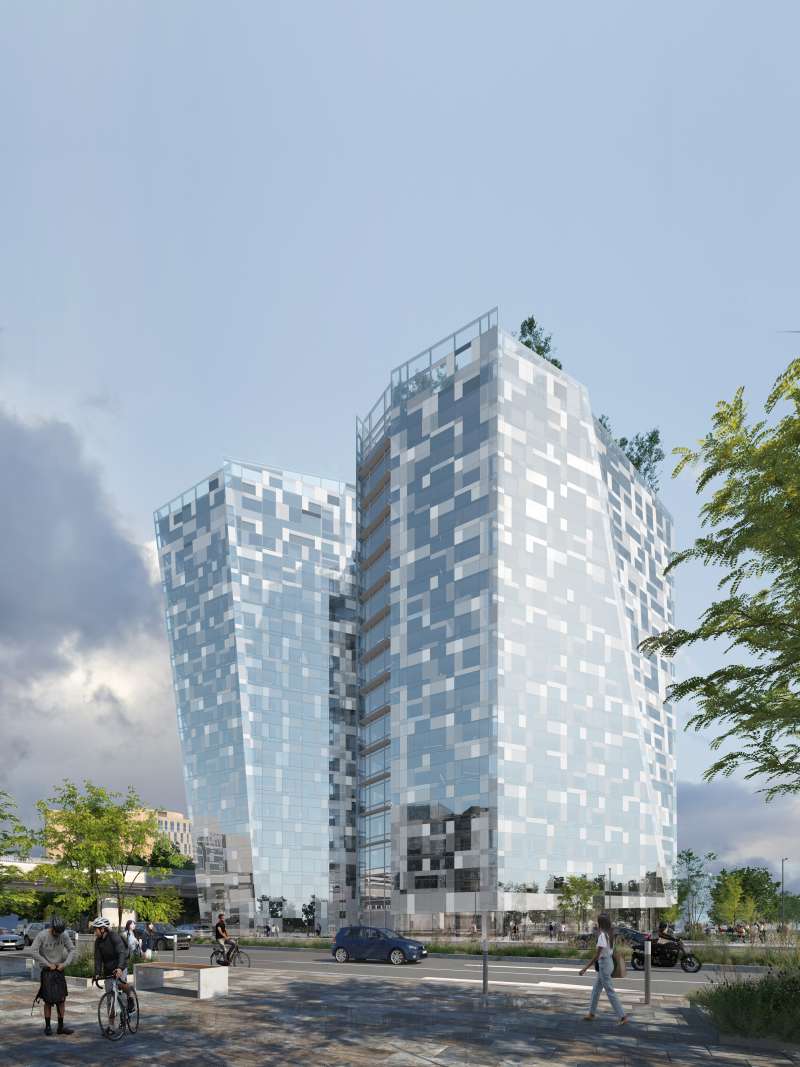 Tour Keiko - Issy-Les-Moulineaux
02/2022
In Issy-les-Moulineaux as in New York, fresh air for the inhabitants.
The city of tomorrow?
Architectures that are economical, practical, clever and recyclable, landscapes to live in and plant, spaces that welcome people, plants and animals into the city.
The Pont d'Issy mixed-use district continues to emerge with the construction of the Keïko tower built by AXA IM Alts and the real estate developer Sefri-Cime.
This tower is located at the gateway to Paris, in a mixed-use neighborhood that is developing along the banks of the Seine. In a generous and innovative approach to sustainable development, (...)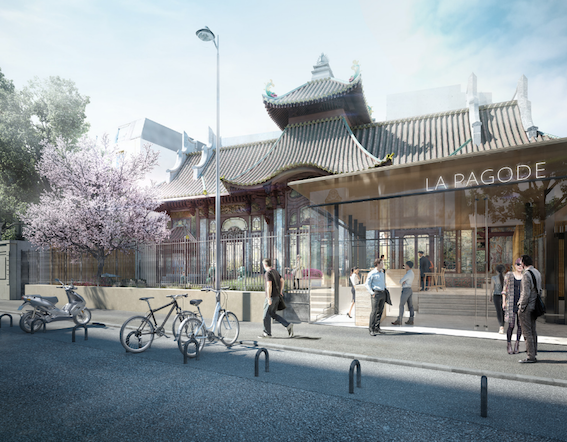 Cinéma La pagode - Paris
05/2022
Revival of a cinema in a historical monument
Closed since 2016, this mythical Parisian cinema, whose building and garden are classified as historical monuments, is being revamped to become once again a space for meetings and emotions open to the neighborhood.
Loci Anima is carrying out a particularly complex project to bring back to life one of the most unusual cinemas in the capital. In order to create two cinemas with today's standards and comfort under the garden, to build a new reception pavilion with all the transparency, and to reveal the original splendor of the main hall, Loci Anima is implementing technical feats alternating between underpinning the foundations, removal and installation of set elements in a reduced space requiring a very constrained phasing. (...)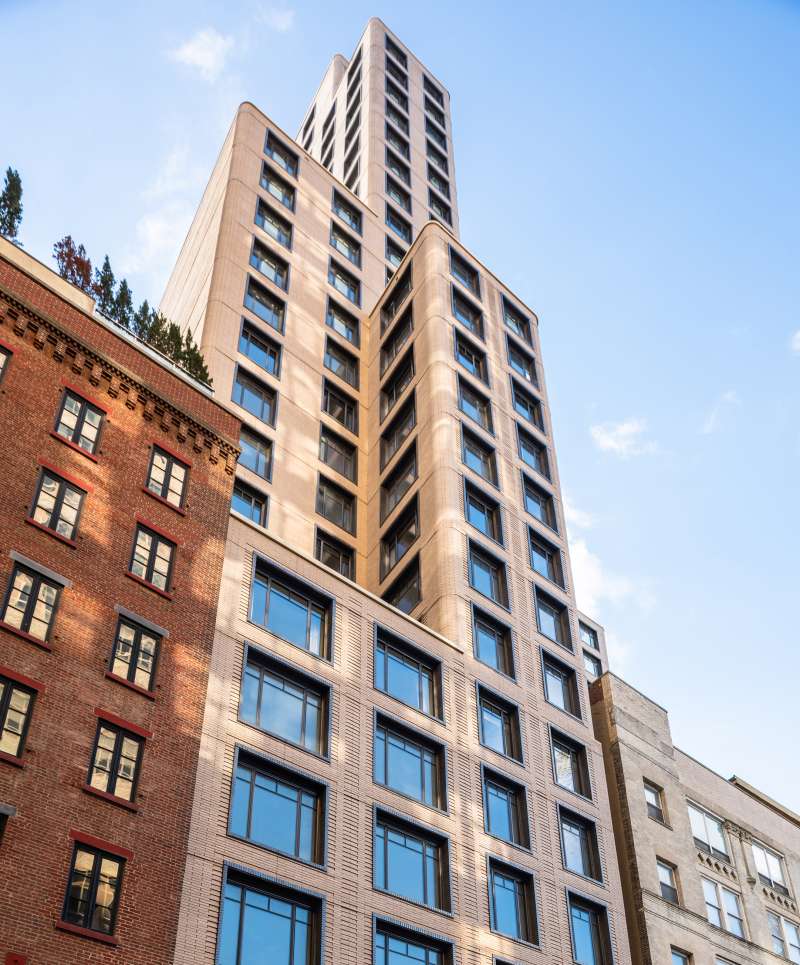 Greenwich West - NYC
02/2022
Françoise Raynaud, a woman architect who sees high.
From Paris to New York,
this architect is designing the new generation of high-rise buildings.
Greenwich West, a skyscraper of 110 meters and 30 floors.
The residential tower, illustrates this refined vision of form and material that makes a building truly contemporary. Its design is the result of an approach based on a taste for simple materials, nobly treated, the absence of ornament and the search for the essential. A project that responds to the environmental concerns of the making of the city of tomorrow (...)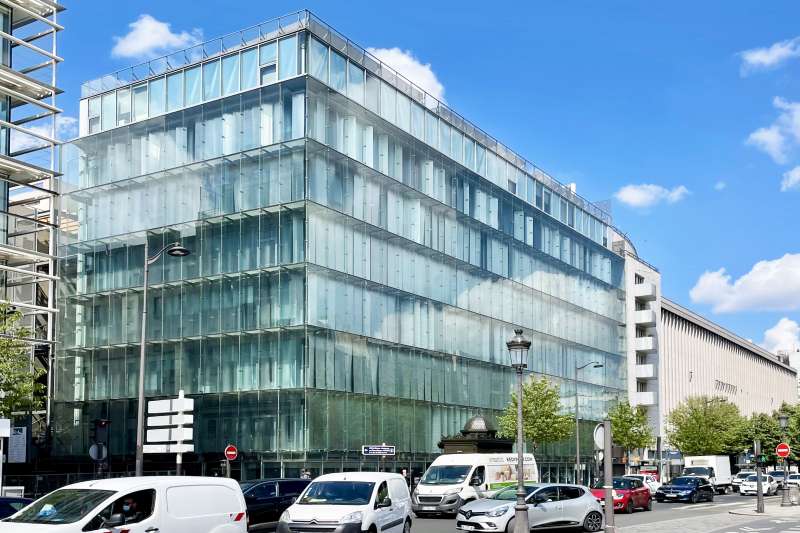 DWS - Paris
05/2022
Deutsch Bank gets an iconic building by architect Loci Anima. (...)
The Deutsch Bank chose to set up shop in Paris in the former CFDT headquarters, located opposite Place Stalingrad. Iconic, its silver signature facade was already part of an eco-responsible approach in the 2000s, valuing nature at the heart of the project. This was a pioneering approach at the time, and the basis of the philosophy of Françoise Raynaud, founder of Loci Anima, architect.
Differentiating itself from the image of the banal office building associating architecture, gardens, and openness to the city, the building takes advantage of the site's southern orientation, as well as its exceptional view of Claude-Nicolas Ledoux's rotunda in the Bassin de la Villette. (...)